Autumnville Make-along Club
Make your own Adorable Village to Celebrate Autumn!
Join the Autumnville Make-along Club for a season of creativity and making!
In this club I'll teach you to make a sweet little village of hand stitched buildings to decorate your home.
Autumnville consists of 3 unique designs to construct, embroider and illuminate: The Schoolhouse, the Spooky Clock Tower and the Woodland Cottage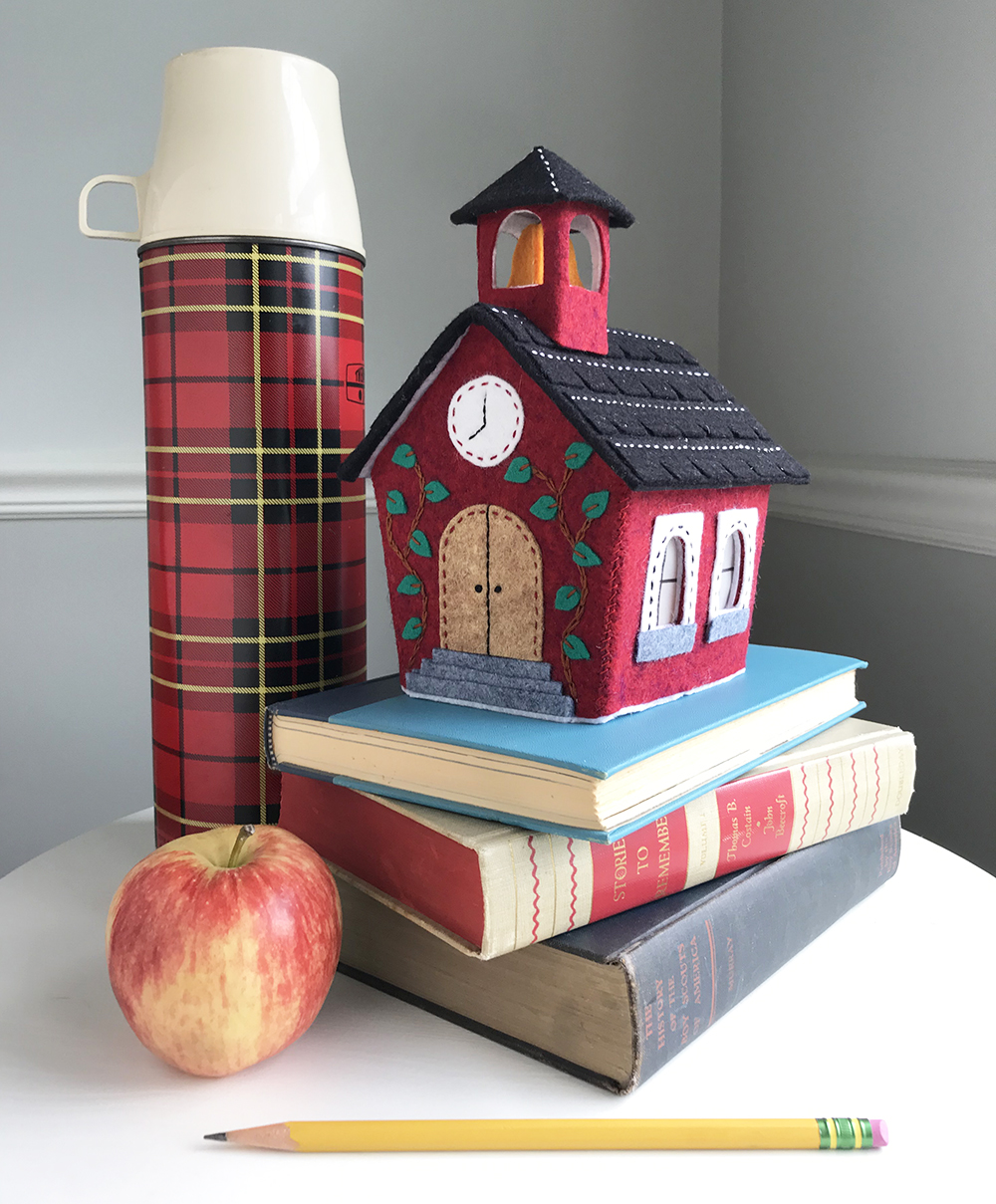 Members will receive:

3 exclusive cottage/building designs with embroidered detail
Inspirational images and color palette for the season
3 PDF files with pattern templates
Printable stitch diagram library
Step-by-step photo tutorials and video showing construction and embellishment techniques.
Access to a members only "classroom" to share ideas, ask questions and get tips from myself and other members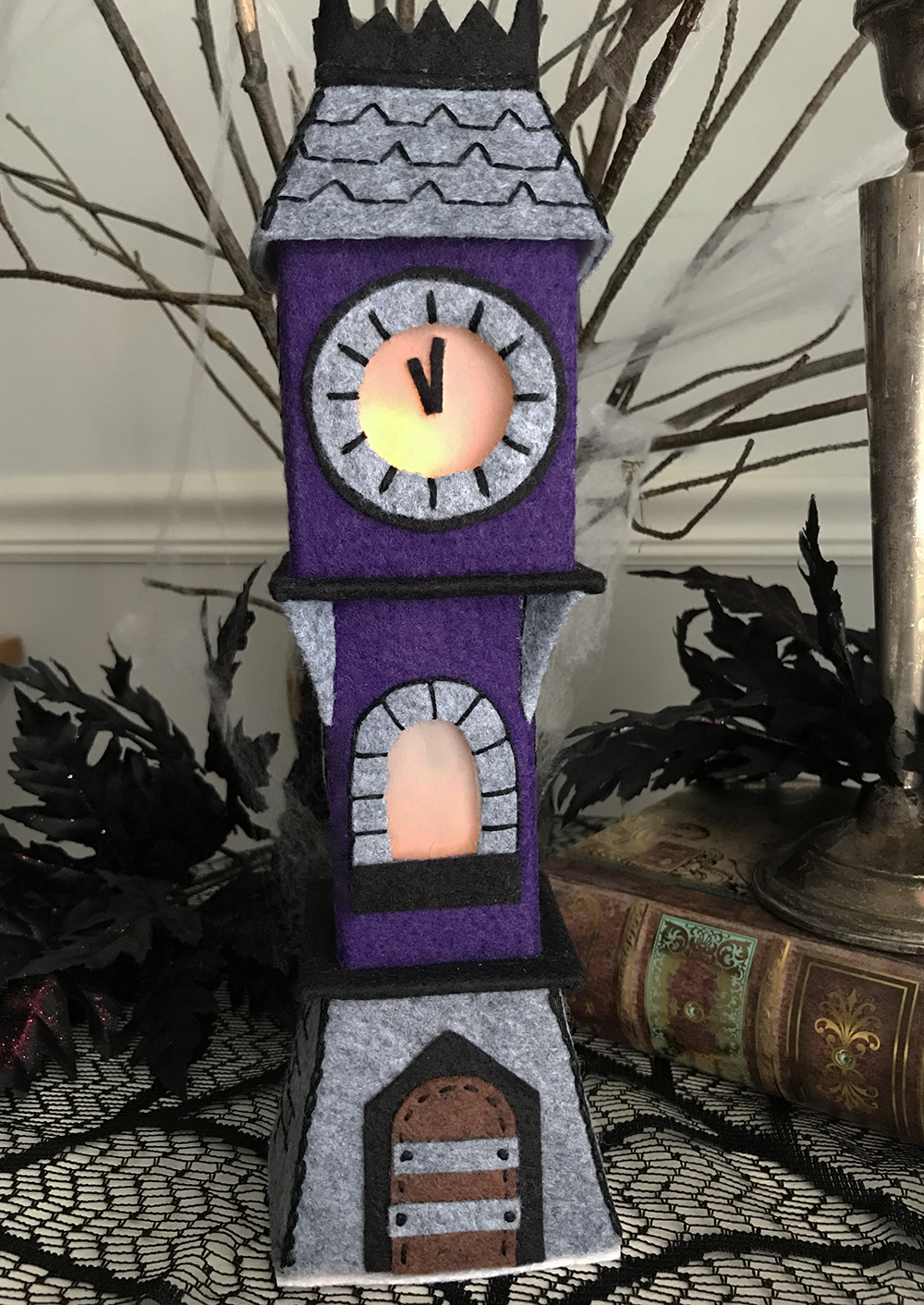 Materials

Optional supply packs are available for purchase! I've partnered with Benzie Designs to supply you with all of the materials you'll need to make your village:
Visit Benzie Designs on Etsy for Felt and Floss
Visit Benzie Designs on Etsy for the Supplies Kit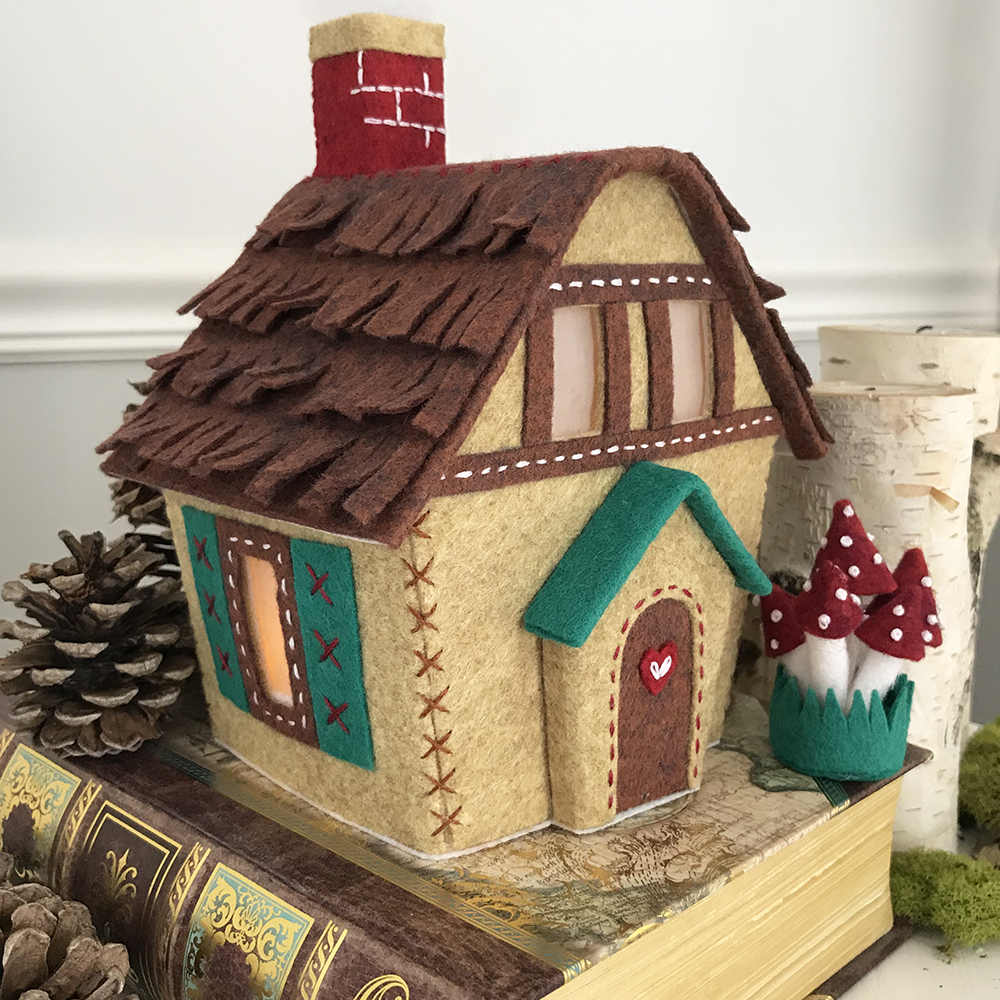 Your Instructor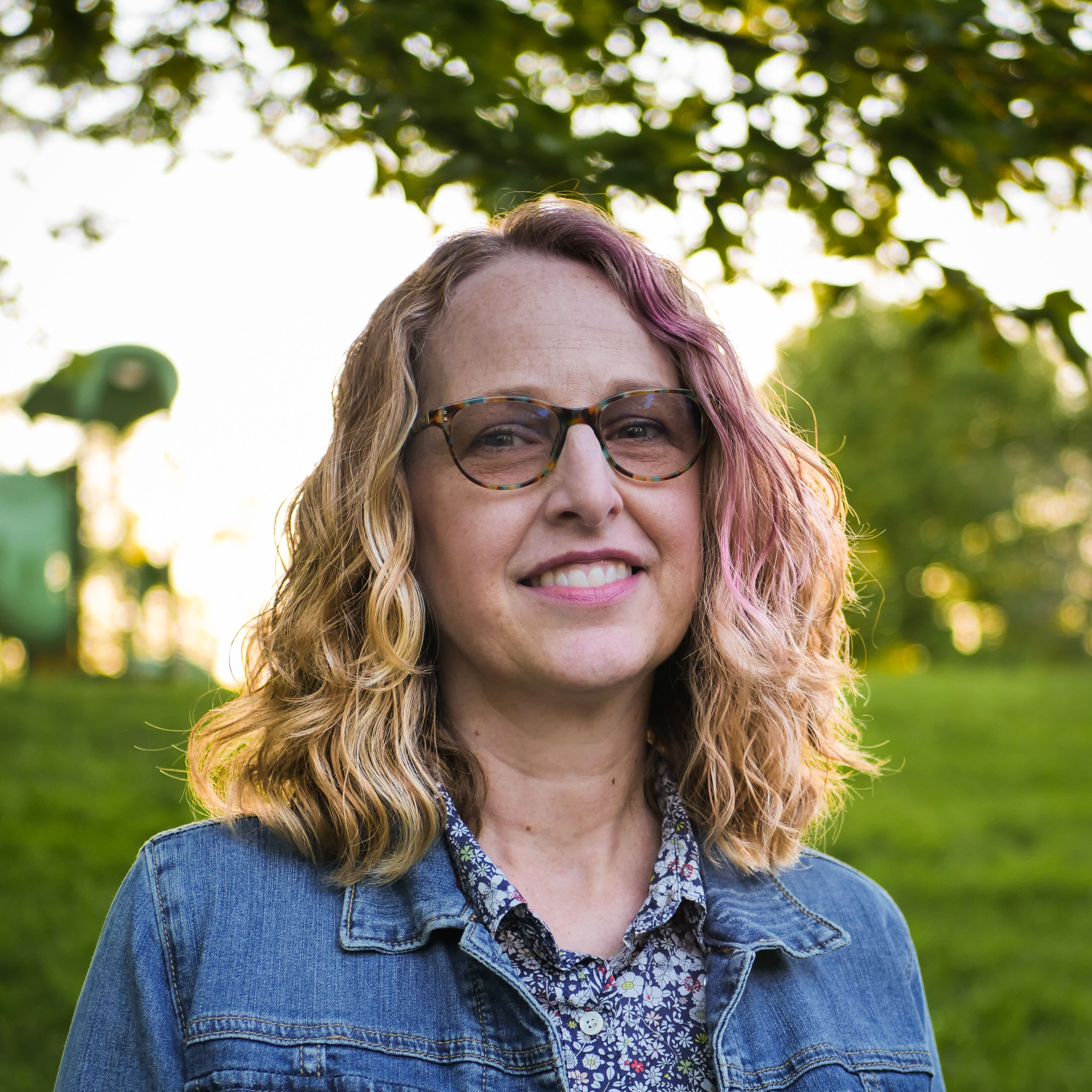 Hello! I'm Betz White, designer, author and lifelong maker. I love designing projects made with felt, fabric and fiber then sharing how to make them with others! My goal is to help ignite your creative spirit and have fun along the way.

You can find out more about me at www.betzwhite.com
Frequently Asked Questions
When does the club start and finish?
Join anytime and receive full access immediately and indefinitely!
What if I am a beginner?
Newbies welcome! This club will help build your hand embroidery and stitching skills. I'll be available for questions and assistance!
Can I buy the project patterns individually?
The Lil' Felt Village projects are not sold separately. Individual seasons (bundle of 3) will be sold periodically throughout the year.
How long will I have access to the club?
Once a member, always a member! When enrollment closes for the club current members will continue to have lifetime access.
Do I need a sewing machine for this club?
Nope! Everything is constructed by hand stitching, gluing, and fusing with an iron.
Are these the same designs from the 2019 club?
Yes! If you missed out last year, now's your chance!
Does this club have bonus content?
No, this club contains instruction for the 3 Autumnville buildings listed above. All bonus content (ie: Mushrooms and Leaf Garland) is only available with the 4 season Lil' Felt Village Club.
These little houses are SO fun to make!
There's nothing cuter that a little grouping of them on the mantle, the sideboard or even as a center piece. The best part is, you can create each project at your own pace and slowly build up your collection while building your skills!
Join now and create your own little Autumn neighborhood!